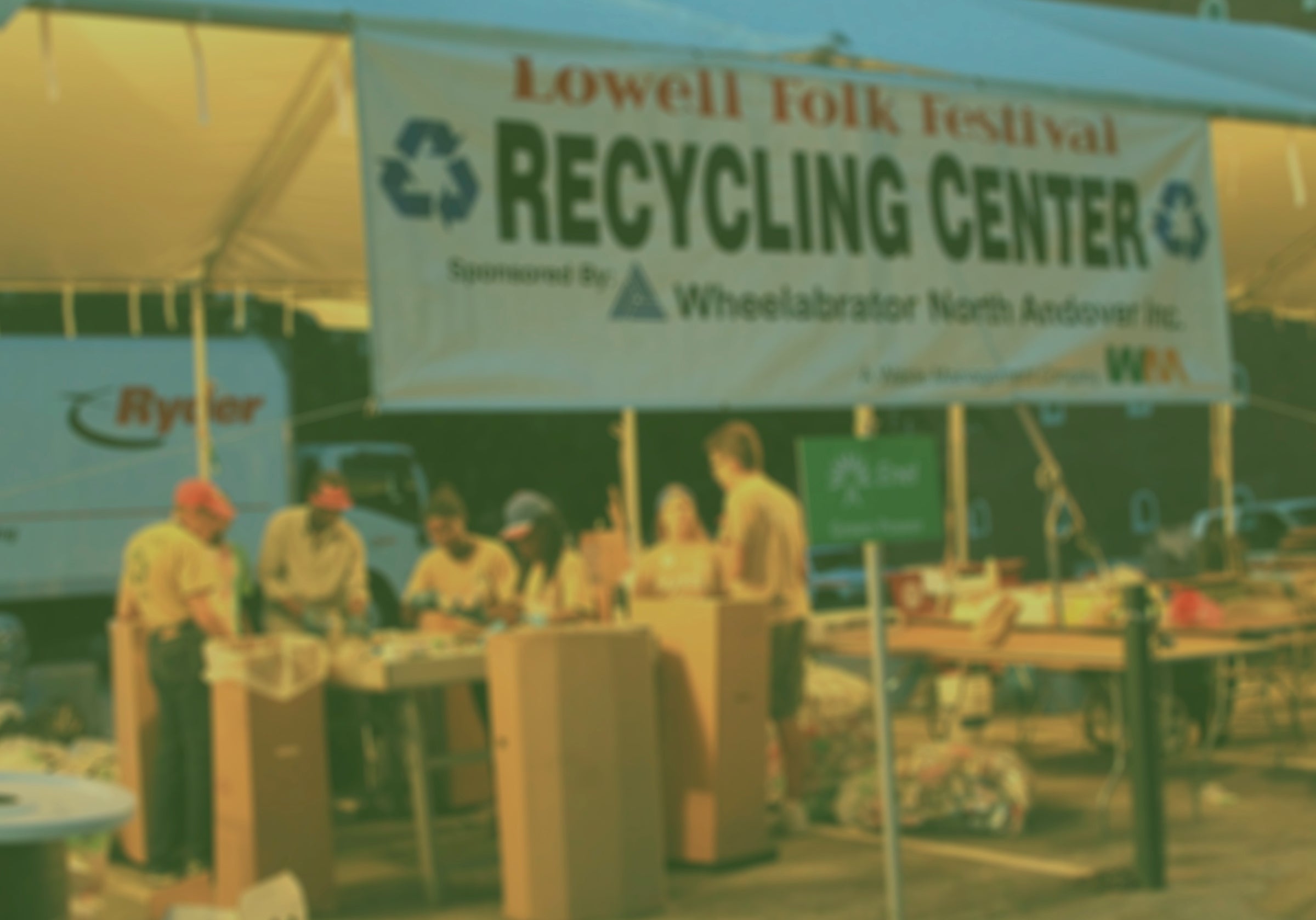 Recycling and Composting at the Lowell Folk Festival
The Lowell Folk Festival brings over 100,000 people to downtown Lowell over the course of three days in late July since 1987. It's a wonderful weekend! Appreciative audiences enjoy traditional music from across the nation and the world at four stages, traditional crafts demonstrations draw in the curious along tree-lined Lucy Larcom Park, community organizations cook and sell the foods from a global menu, and friends and neighbors share their time together. And in addition to the amazing experience much waste is created as an outcome.
2023 will see the return of recycling to the Lowell Folk Festival. Through the years, the recycling and composting operation has diverted a large percentage of the waste created.  Community food sellers serve their incredible menus on compostable plates and flatware. Marked barrels are placed across the festival venues. Committed volunteers and staff will collect and sort the waste for moving to recycling and compost operations, while keeping waste at the lowest levels possible.
Enjoy your visit as a festival attendee and remember that a good way to assist to reduce waste is to look for and use the recycling containers marked across the festival which facilitate the waste diversion opportunities.